Project Highlights
| | | |
| --- | --- | --- |
| | Sector | highways and roads |
| | Country | Romania |
| | Type of Contract | Construction |
| | Contract value | Eur 170 million |
| | Customer | Municipality of Bucharest |
| | Contractor | Astaldi-FCC Construccion, 50% held by Astaldi (leading partner) |
| | Progress | completed |
| | Construction | from 2006; to: 2011 |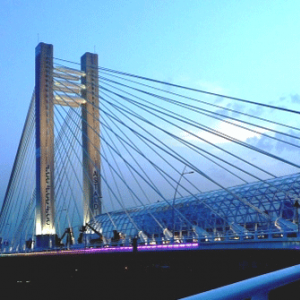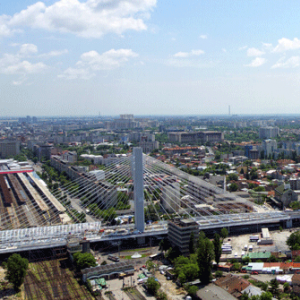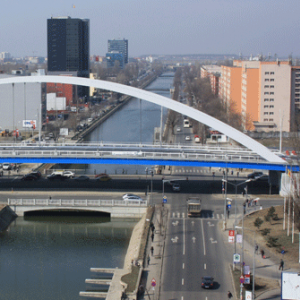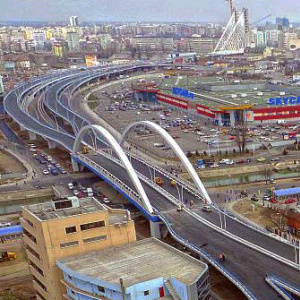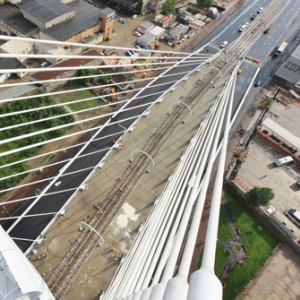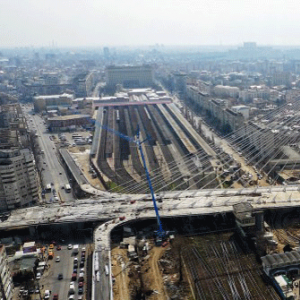 Description
The project for the Basarab viaduct in Bucharest is one of the most significant contracts acquired by Astaldi in Romania in 2006.
The Group is involved into the initiative called "Basarab Overpass"as a leader, with the 50% of the building consortium. The contract includes design and construction of a urban viaduct (about 2 km long) with motorway characteristics.
An infrastructure with a significant impact on both public and private traffic of the Romanian capital. Works are characterized by the construction of two bridges: the larger one provided by the project is a cable-stayed bridge with a span of about 250 meters crossing over the Northern Railway Station tracks; the second one has an all-steel arch structure with a span of 120 meters.
Another noteworthy feature is that the project foresees tram routes running along the overpass. The total investment made by the Municipality of Bucharest, who commissioned the works, is 170 million euro.