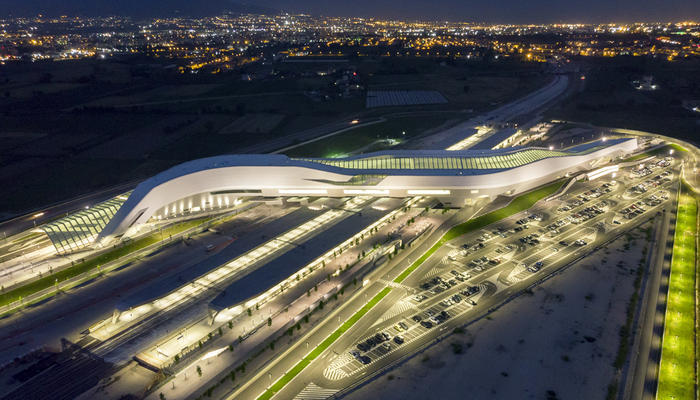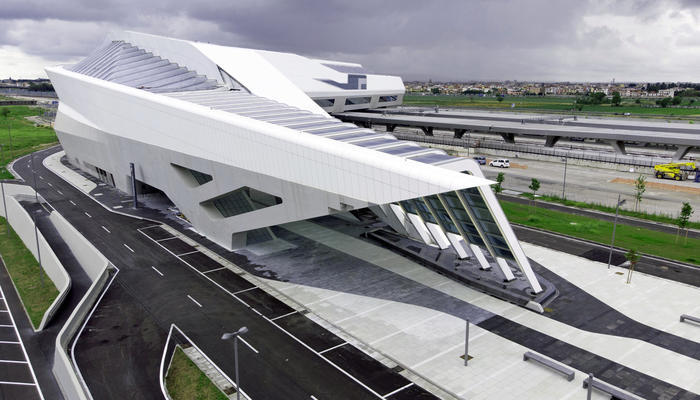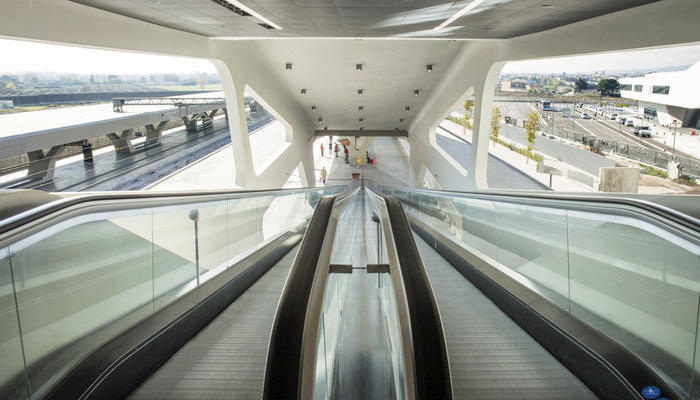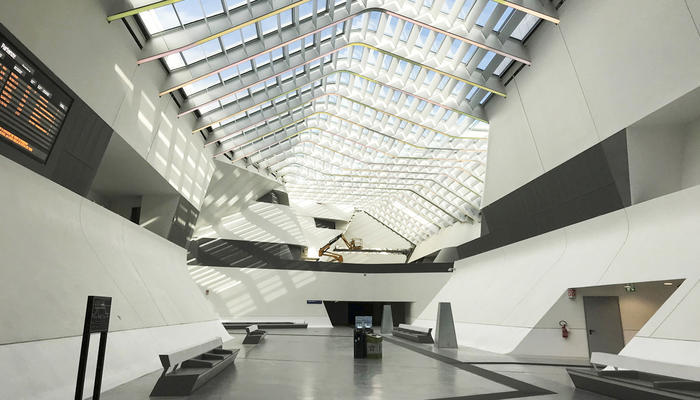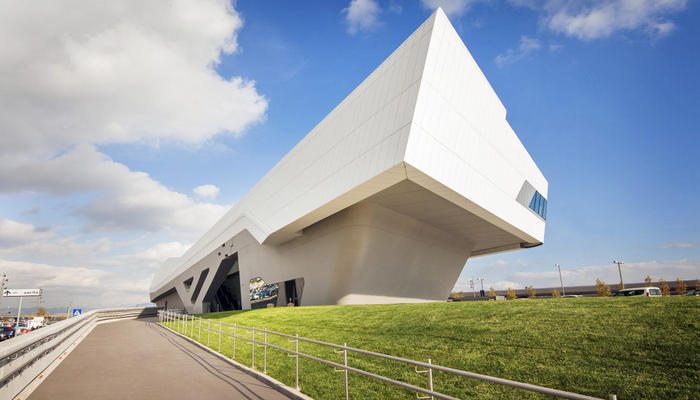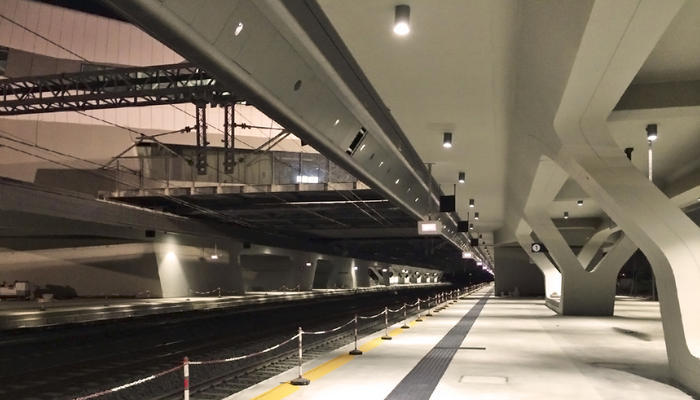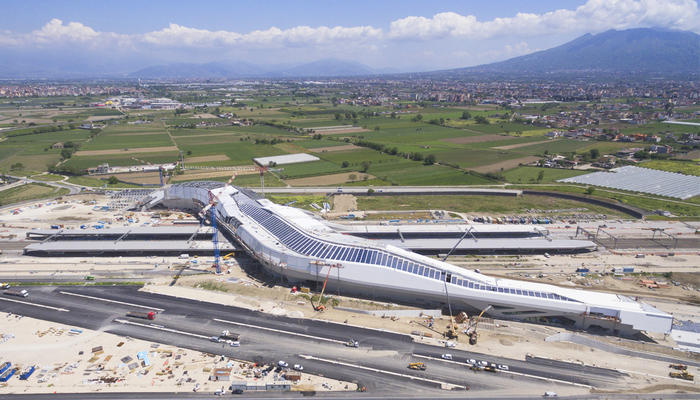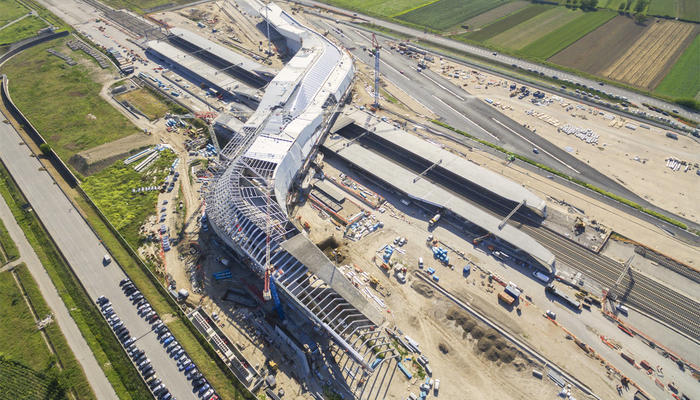 Project Highlights
| | | |
| --- | --- | --- |
| | Sector | railways and subways |
| | Country | Italy |
| | Location | Afragola (Naples) |
| | Type of Contract | E.P.C. |
| | Contract value | EUR 61 mln |
| | Customer | Italferr S.p.A. |
| | Contractor | JV Astaldi–NBI (Astaldi Group) |
| | Progress | completed |
| | Construction | from 2015 |
Description
The contract calls for carrying out the works to complete the passenger building, including all station and railway systems.
400 metres long and 44 metres wide, the station is built as a bridge over the tracks, covering an area of 20,000 m2. With the external yards (40,000 m2), the project covers a total area of 60,000 m2, the equivalent of 6 football fields.
Designed by the architect Zaha Hadid, the new station is marked by its curved shapes, which influenced both the choice of materials (steel, glass, Corian®), and the construction procedures: of the 100,000 m2 of formwork for building the reinforced concrete walls, more than 50% was designed ad hoc to build curved walls made using the fair-face technique. The work also boasts the highest quantity of Corian® panels used in a single job in Italy: 20,000 m2. More than 5,000 tons of steel were used to build the decks and the curved roofs, in addition to 5,000 m2 of glass for the transparent central roof.
Energy savings is one of the criteria that guided the design and building of the station systems: the lighting system (interior and exterior) is marked by programmed light control, and is largely done with LED lamps to contain consumption (more than 2,000 lamps, 4,000 metres of light tubes, more than 100 electrical panels, 25 kilometres of catwalks, and 200 kilometres of cables installed). For the heating system, two solar roofs were installed, producing about 200 thermal kW used for preheating the heat-transfer fluid; 170 motorised shutters (opened in favourable weather conditions) guarantee about 100 m2 of natural ventilation. 21 kilometres of underfloor radiant piping were also laid. Two rainwater recovery tanks contribute towards respecting the environment, allowing the rainwater to be reused to water the green areas and for toilet flushing.
Astaldi succeeded in the project in 2015, rising to the challenge to complete a project marked by high construction complexity. This challenge was met by completing the first phase of activity in only two years, without ever interfering with the daily operation of the Rome-Naples high-speed line, as the customer demanded. Thanks to the completion of a first phase of works, the station has been in service since 11 June 2017.