The Italian Prime Minister, Giuseppe Conte, and the Minister of Infrastructure and Transport, Danilo Toninelli, visited the construction sites of the Perugia-Ancona road axis which have been restarted after a slowdown phase that has been overcome.
During the official visit, for Astaldi Group, the CEO, Filippo Stinellis, accompanied by the General Director, Francesco Rotundi, and the Operations Director, Pietro Gianvecchio, met the Government representatives together with ANAS delegates to take stock of the state of the works.
Massimo Simonini, ANAS CEO, Guido Perosino, Quadrilatero Chairman, Luca Ceriscioli and Catiuscia Marini in their capacity of Governors of Marche and Umbria Regions also attended the inspection.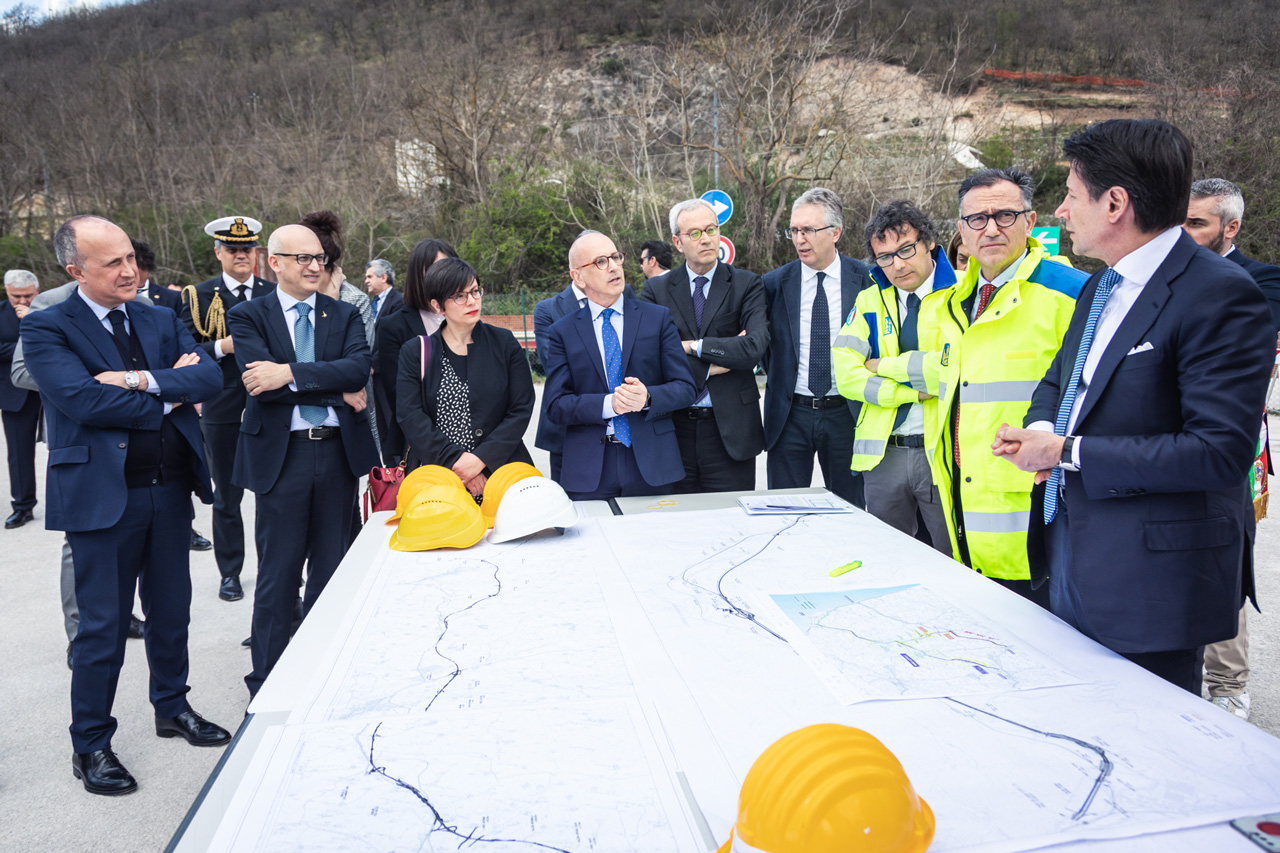 ...